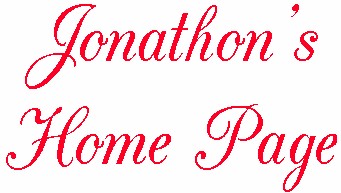 Hello and welcome to my homepage. Feel free to surf around my site and find out what's been going on throughout my life from the teachers I had in grammar school to the recent college professors I have had. Check out where I am at in my education and what I'm doing this fall at my scrolling message below. If you have a homepage that you would like to show on my page, e-mail me and let me post your site on my page. I designed this page as a hobby and something to do with my spare time. Plus being this is my way of telling you that I design websites. After I get my Bachelors Degree, I may go back and take a class in website designing. Surf around and please sign my guestbook before leaving. Thank you. jm

The Month of the Year 2003 is

(Provided by Ms. Beauton Matthews of Bank of Ripley.
Updated 10-03-2003)
Fine Antiques, Dreamsicles, Precious Moments, Thomas Kinkade items for sale. Estate Sales
Packratts Antique & Thrift Store
(Junk & Thrift Center)
The Alpha Epsilon Alpha Chapter
Of Phi Theta Kappa at
Dyersburg State Community College
ΦΘΚ Tennessee Regional Home Page
Other Links Throughout This Site

View My Guestbook

Sign My Guestbook
Write me: